Maryland Farmhouse Restoration
Addition & Renovation
Baltimore County, Maryland

(Entry, Looking Towards Living Room)

The owners of this 150-year-old farmhouse, situated on a beautiful 5-acre property, approached their project with two goals: first, to make upgrades allowing them to age in place, and second, to expand the home to accommodate their large extended family on holiday visits, all while maintaining the unique historic character of the structure.




(Entry)

In response, we proposed a 2,000s.f. addition, a a full renovation of the existing home, and a wrap-around porch to tie the two together.




(Entry & Stair)

The addition conatins a zero-threshold primary suite with a generous bath on the first floor, and two bathrooms, a bedroom, and an office on the second floor.




(Dining)

Within the existing structure, we added an elevator, rebuilt and expanded the staircase and main hallway, renovated the kitchen, added a bathroom, and reconfigured the bedrooms to maximize available sapce.



(Dining)

The work, some extensive and some surgical, brings the home into the 21st century, without destroying its 19th century heritage.




(Dining & Kitchen)




(Kitchen)




(Kitchen)




(Kitchen)




(Primary Bedroom)




(Primary Bedroom)




(Primary Bath)




(Primary Bath)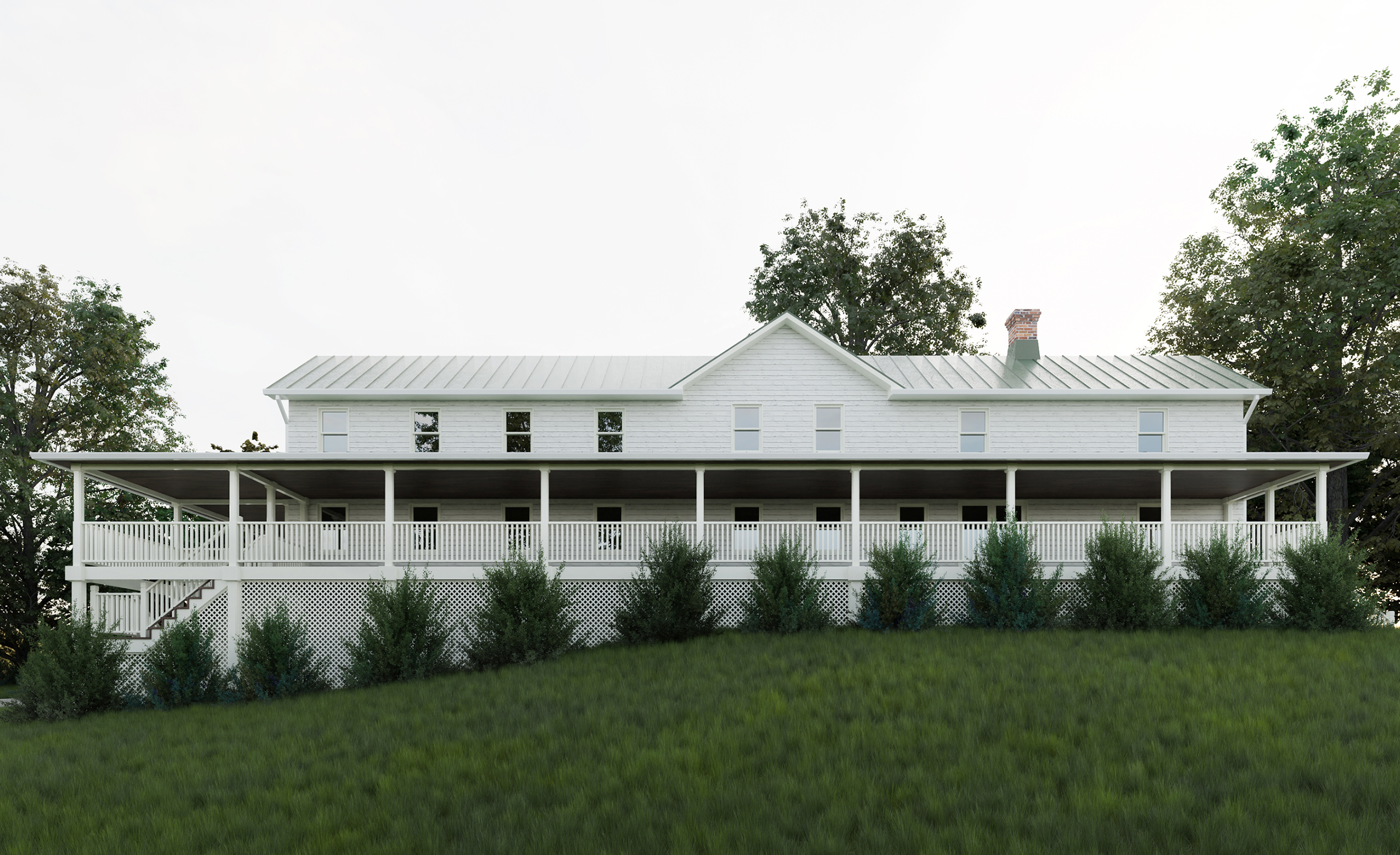 (North Facade)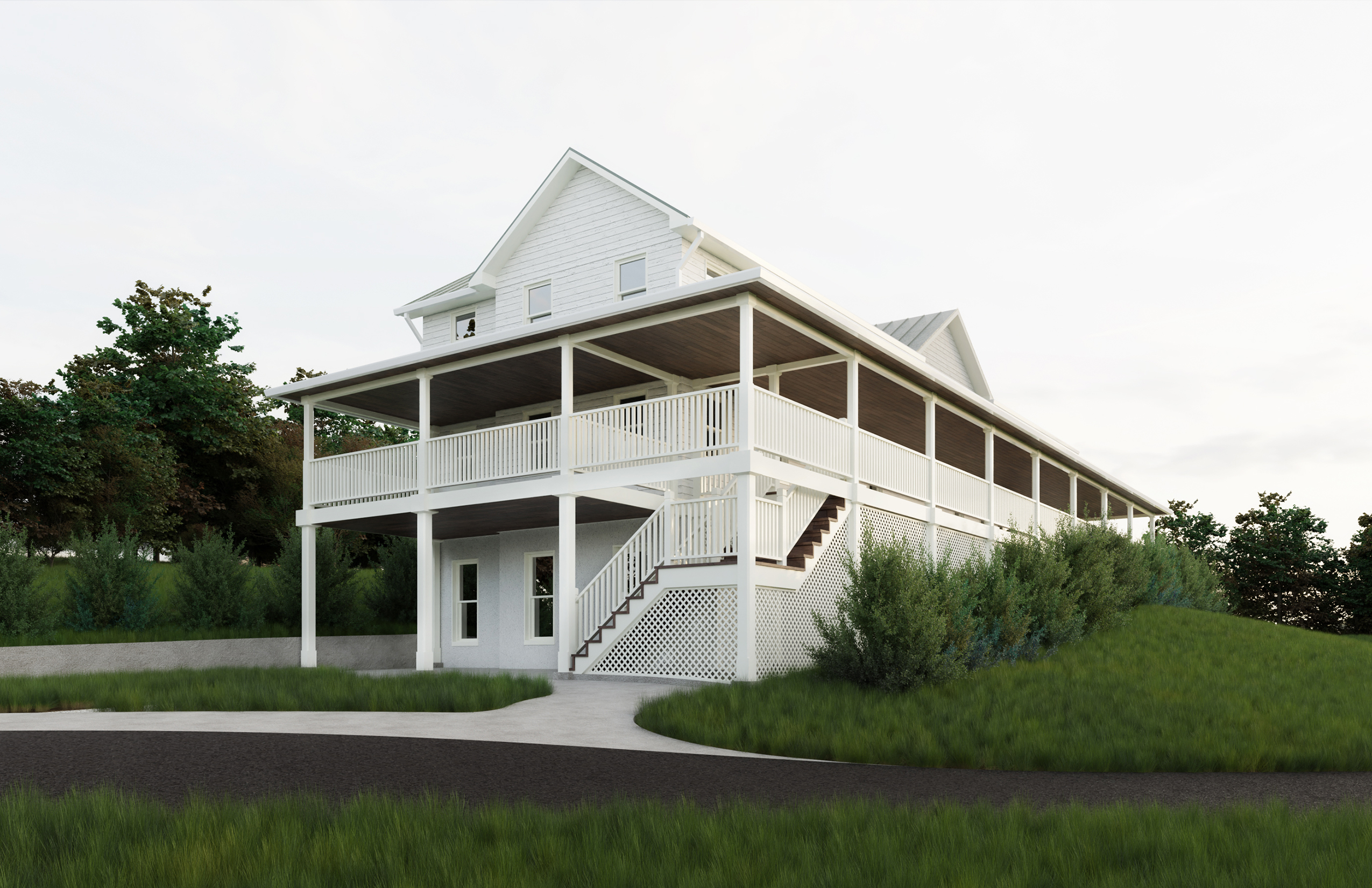 (Northeast Oblique)




(East Facade)




(South Facade)




(Proposed First Floor Plan)




(Proposed Second Floor Plan)