Making Manhattan Livable
Proposal for a Near-Future New York
2020

'Making Manhattan Livable' explores methods of increasing the island's density without ereasing its built identity by rethinking historic preservation and adaptive reuse. The steps are as follows: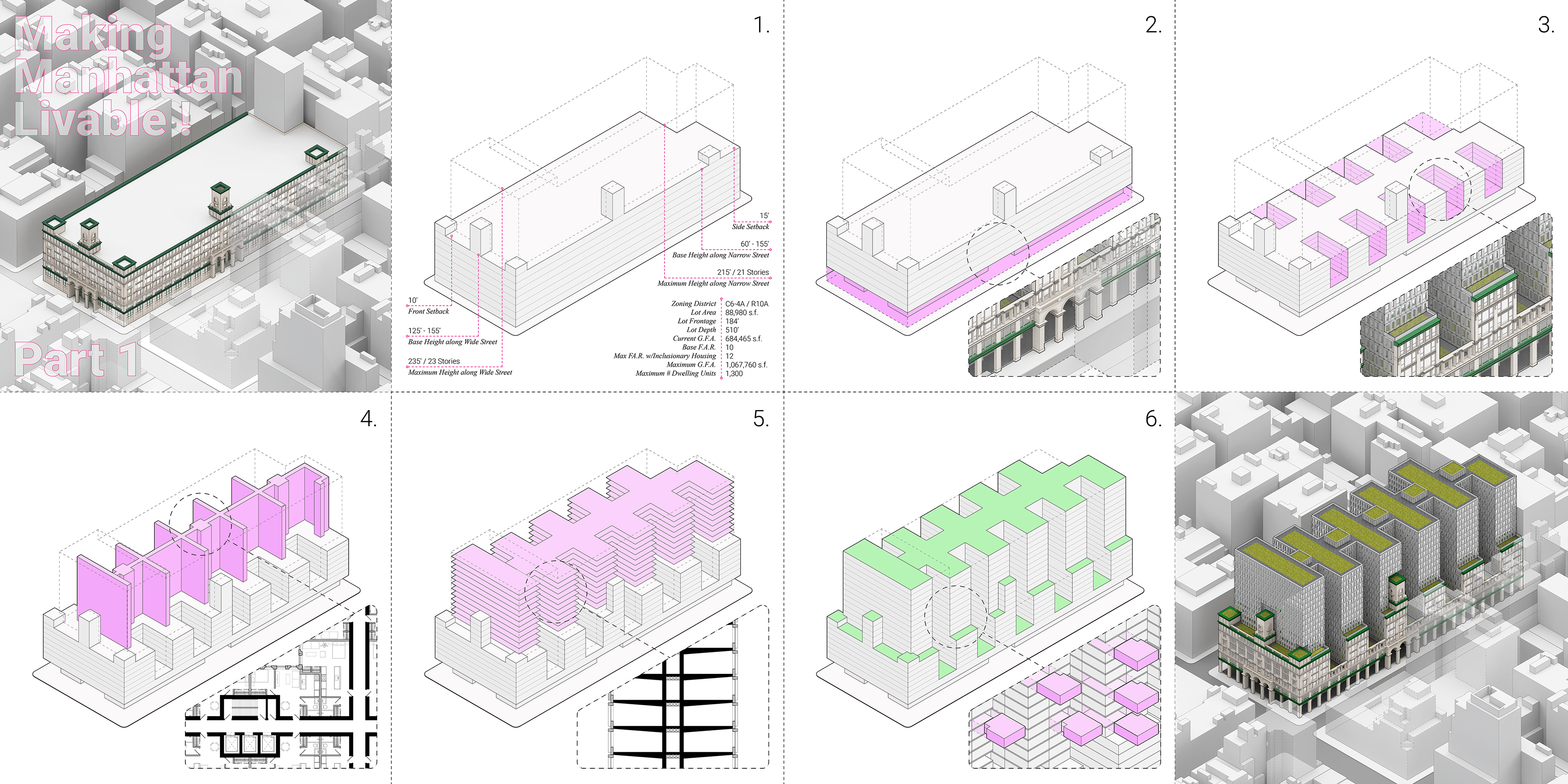 1. Locate a huge, under-utilized property with F.A.R. to spare (in this case, 620 Avenue of the Americas in Midtown South, which is missing out on over 300,000 s.f.).
2. Carve out a double-height arcade to increase street-level porosity and free up additional residential F.A.R.




3. Carve out 30'-wide light wells to increase the perimeter of the floor plates, making them viable for residential layouts.




4. Erect a continuous triple-core central spine that doubles as the building's vertical structural support.




5. Cantilever concrete floors from the vertical spine. The elimination of perimeter structural support maximizes the buildings long-term spatial flexibility.




6. Insert 1300 per-fabricated units, comprising studios (40%), 1BRs (45%), and 2BRs (15%). Given the building's structural flexibility, this mix can be adjusted in the future as the city's needs change.