Harlem Co-Op 1
Renovation, Under Construction
Manhattan, New York, 2018

(Living)

The owner of this 2-bedroom, 500s.f. co-op in Harlem wanted to restore the original character of the space as much as possible, while incorporating the timeless simplicity of Parisian apartments.




(Isometric)

The delineation of the unit created an inherently discontinuous space, which we attempted to unify through texture, lighting, and continuous lines.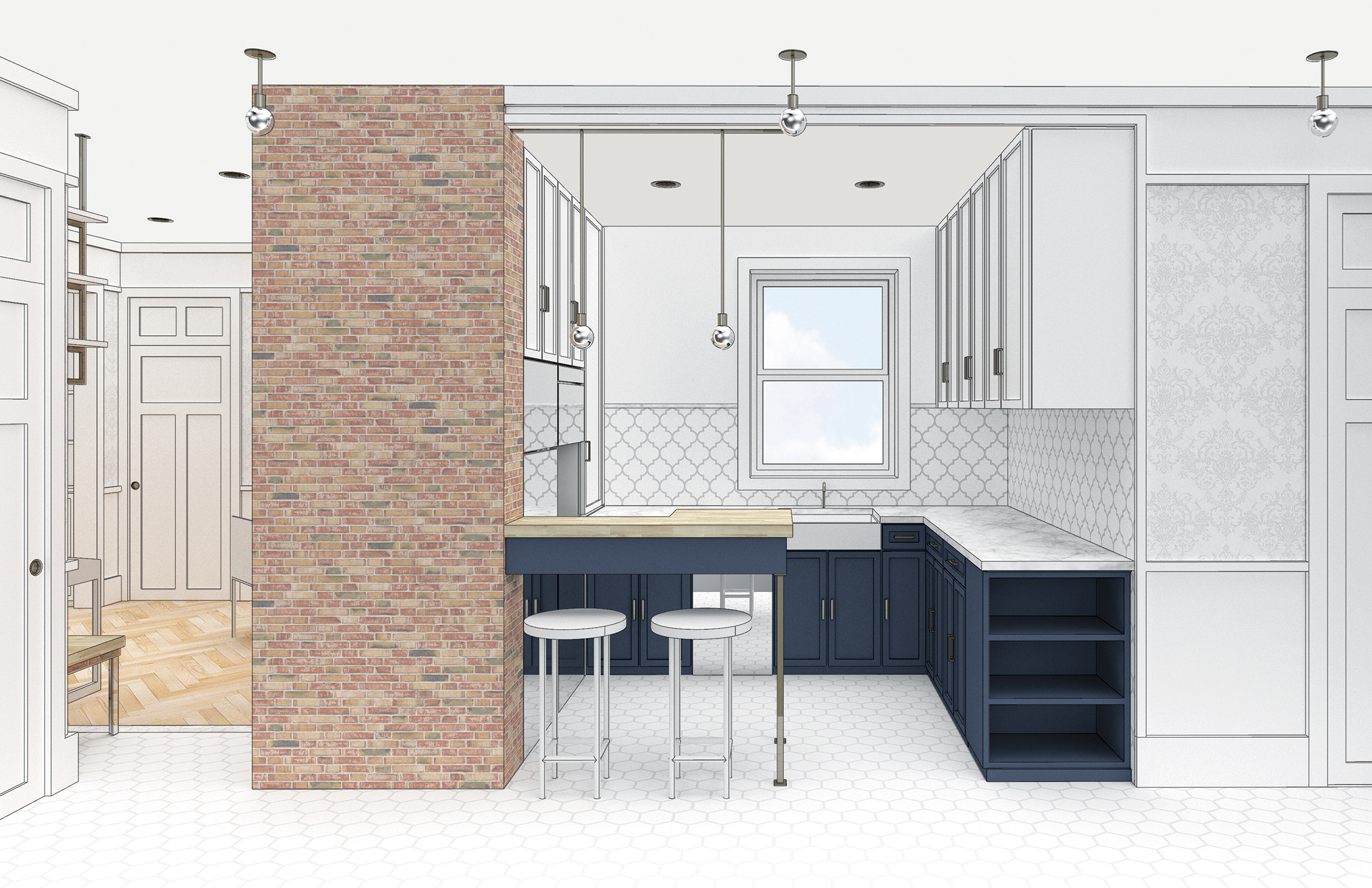 (Kitchen)

Much of our design energy focused around the kitchen, where we maximized the efficiency of the layout and potential for entertaining through stratically placed appliances, upper and lower cabinets, and a dual-facing bartop.




(Dining)

We contrasted an exposed a brick wall with victorian wallpaper and contemporary brass and stone detailing to create a space that felt elegant yet lived-in.




(Bath)

Tasked with creating a relaxing, meditative bathroom, we employed dimmable lighting and richly patterned Moroccan tile, brass detailing, and dimmable lighting to effectively eliminate any lingering thoughts of the city.



(Plan)



(Original Plan)